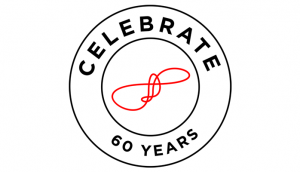 Tonight all of us at Shapiro+Raj will walk down a red carpet into one of the country's hottest clubs to celebrate our 60th Anniversary. 'Dress to impress' was the direction on the invitation and excitement is in the air. As we toast with a signature drink we are calling "Legacy" we will indeed revisit the legacy of Leo Shapiro and the company he started in 1956 while celebrating our excitement for our future.
Leo was a legend. He was one of three gentlemen out of the University of Chicago who took the entire market research industry in a different direction. Leo's approach mandated that behavioral and social science be used as the foundation of market research which created a much clearer understanding of what people believe and how people behave. This approach fundamentally shifted the industry away from traditional poll-based, quantitative methods.
We're proud of our heritage. Without the insights unearthed and ideas generated at Shapiro+Raj, there would be no PetSmart, the disposable diaper might not have been invented, Jewel wouldn't have a pharmacy, AT&T would not have paid MCI $1.8 billion dollars and we all might still be drinking "New Coke". Research done within our four walls has been the catalyst for so much innovation over the last 60 years.
Today at Shapiro+Raj we continue our legacy of innovation by integrating our behavioral science expertise with behavioral economic principles with battle-tested brand and marketing strategy experience. We have created insight methodologies and tools that are like MRI's (versus yesterday's x-rays) to get to better answers quickly, efficiently and accurately. We acquired a top-quadrant social listening and digital analytic company to seamlessly integrate data from the digital domain with primary research and client business and transactional data. We've also added new brand strategy, innovation and ideation capabilities. If I dare say so, we are working to build the best insights + inspiration company out there. A company that will deliver truly powerful insights and inspired ideas to help clients improve the value of their brands while driving profitable business growth in this constantly reshaping landscape.  Simply put, business growth for our clients is our one simple goal.
In the world we operate in today, 60 years is a long time for any company to survive. Especially one that's an independent. In our case, our independence is what allows us to stay agile and quickly solve the dissonance between what people say and what they do – the holy grail of what research and insights partners should provide.
We have a history of successfully solving our clients' thorniest business and marketing problems. And as the world continues to move faster and become more complex, we look forward to solving more problems for the next 60 years. At full speed and all pistons firing!