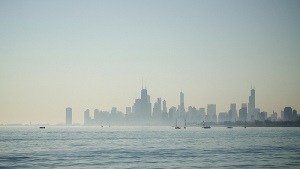 Yesterday, when I logged into Adage.com, I was surprised and happy to see the article about Leo Burnett "amping up" Arc, their "below the line" brand. This news somehow felt like a validation of the world I have championed and lived in since 1994. I'm talking about the world of marketing services. The fact that one of the largest advertising agencies is finally acknowledging (in public), that they need to ramp up investment in Arc and operate without P&Ls should be the final punctuation on the above/below-the-line debate.
Marketing services, which encompasses but is not limited to shopper marketing, promotions, retail marketing, mobile, social, ecommerce, digital and data is the future of the advertising and marketing world. It has to be.
We have moved into a world where behavior-based marketing has gained ascendance over just driving increases in awareness and changes in attitudes. I have been at the center of this "new world" and have created four successful marketing services companies over the last 20 years. After spending a number of years, as the uncreative afterthought or a mere add-on (as stated in the article), I am happy to see this discipline being seen as sexy and future-forward by even the traditionalists.
In today's complex, time-starved, omnichannel environment, marketers need to meet their customers when and where they want to be reached. They are in charge and they know it. We need marketing executives and CMOs who understand this. They need the ability to see the whole picture but with the capability to execute the myriad parts. I call this type of talented executive a Decathlete Marketer®, a new breed of marketer capable in the ten skills that are critical in today's business world. The skills that are found in adepts of the marketing services world. Leo Burnett's announcement is further evidence that the time for Decathlete is upon us.
Another fundamental shift that has happened is the way that brands are being built. Brands are no longer built by changing attitudes, which has been a focus of traditional agencies for years. To build a brand in today's economy, there must also be a change in consumer behavior (I call this creating a Brand Ritual™). The cash register must ring. Sales must happen. There has to be action. It's no longer just how the customer feels about the brand, it's also what they do – what action they take. You need integration of beliefs and behaviors. By adding marketing services capability to the overall marketing program, the behavioral shift becomes actionable.
The above and below the line debate has been dead for a while. The discussion should now be about how brands can create a consistent experience that can lead to development of a bond with their customers. Bonds that can make their product or service a Brand Ritual™.
As a proud Chicagoan, it's great to see this change in one of the most iconic and brilliant advertising agencies of all time. Kudos, Tom and Rich. Scaling Arc will help scale Burnett. God speed.