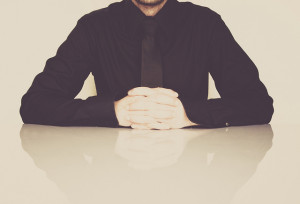 For nearly two years now, I've been talking about the evolving role of the CMO in today's economy. "We have entered a new world of marketing – we are dealing with more complexity and change – bigger and bigger amounts of data, constantly evolving technologies, continued fragmentation of channels and touch points… and unbelievably demanding consumers with constantly escalating expectations. This evolution has created a need for a new marketing model. And, more importantly, it has created a need for a new kind of a marketer." I wrote this in a blog from May 2, 2013.
In the same post, I introduced the concept of the Decathlete Marketer®. "Over the past few decades, it was OK for marketers to be one-or-two sport athletes. You could succeed by being a brand expert or a response-oriented specialist. Not anymore. Today, you need to be capable and competent in ten areas within the marketing ecosystem – data, digital, mobile, social, experience, engagement, analytics, strategy, equity and creative. Like a decathlete (my hero will always be Daley Thompson), you don't have to be a world record holder in all events. What you do need, though, is enough knowledge and familiarity in each area to be able to put the pieces together in a way that delivers measurable business results while building value in your brand."
A new Gartner study (in partnership with the CMO Club) was released last week. The big take-away is that top management is expecting CMOs to lead their organizations' customer-experience efforts. Customer experience is defined as the "practice of centralizing customer data in an effort to provide customers with the best possible interactions with every part of the company, from marketing to sales and even finance." This research validates what I have been talking about for these past two years. The same study also asked marketers about the progress they are making in various categories. Guess what, leading customer experience came in last. This is a huge problem.
It's not easy to be a CMO – especially with these types of mounting expectations! And many CMOs who grew up in the period before all of the technology and fragmentation (80's and 90's were so much easier) are finding themselves in a tough spot. The role has evolved and pressure continues to escalate. It's ironic that the role of the senior marketer continues to gain more and more power, when so few executives are actually prepared to deal with these expectations. So, what can be done?
In October, I posted about a Bootcamp for Tomorrow's Marketer that is being offered by the Wharton School of Business. This type of education is what is needed. New skills need to be learned. And it's not about becoming an expert in all areas, but today's CMO must have competence across multiple disciplines. CMOs are expected to be the ones to operate and lead across entire organizations. They are expected to lead collaboration among their peers. They're expected to deliver results. I am hopeful that more CMO/senior marketing educational programs will launch (I am pushing for them at my favorite school) as this problem continues to be defined and discussed.
Meanwhile, I am in the middle of writing a book, which I hope will serve as a guide for how these senior marketers, who are facing these ever-changing expectations, can survive and thrive in this quickly changing and evolving economy.
Stay tuned!