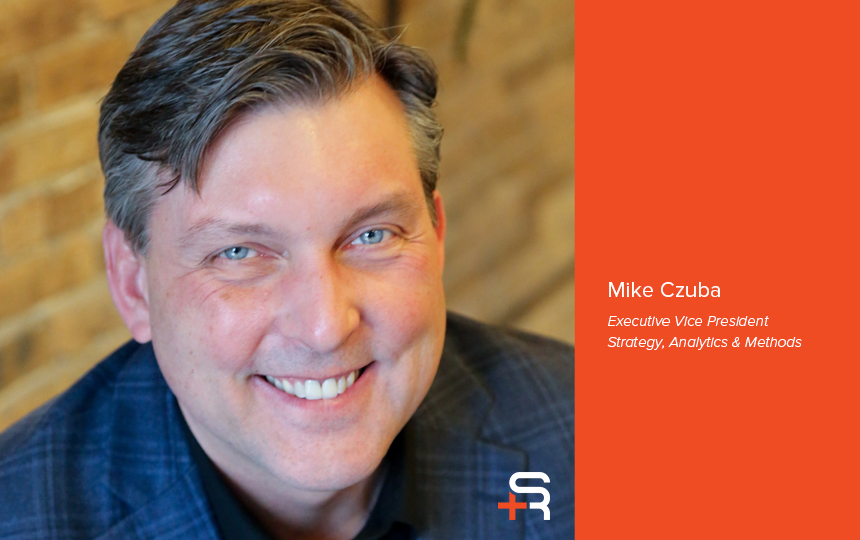 Welcome to the industry's first investigative research agency.
Shapiro+Raj has created a market research agency that's built around what clients really need to succeed – and dominate – in the Insight Economy™.  Every day, we're helping clients create real business outcomes, rather than providing typical research.  And we're going beyond reporting findings – to delivering timely action plans that inspire your stakeholders and drive your businesses forward.
As part of this new paradigm, we've transformed ourselves from a market research firm into an Investigative Research Agency.
At S+R, we're building something that we're really proud of. We're building something that I lovingly refer to as "not your father's research firm."  In fact, we don't even call ourselves a market research firm. We call ourselves an investigative research agency.
Now, that's easy enough to say.  But we actually have the meat to back it up.  We've got the people.  We've got the talents.  We've got the tools.  We've got the techniques.  And we've got the attitude which is about a relentless pursuit of the truth that helps our clients build their business, build their brands, and create value for their organizations.
We don't stop until we deliver the "Now What."
Research companies are great at getting you the "What."  They do a lot of surveys, ask a lot of questions, and report back from the field.  The good ones can actually give you a sense of the "So What."  At Shapiro+Raj, we're all about the "Now What."  What do you actually do with the output that we're bringing you?
That's because our goal for every project is to solve a tough business or marketing challenge.  We accomplish that by blending evaluative and generative research methodologies.  We combine System 1 and System 2 approaches to get to a deeper understanding.  We use multiple relevant data sources to collect robust data – all of which helps us deliver more for our clients.
More than white space analysis…the space worth seizing.
More than opportunity assessments…airtight business cases.
More than brand studies…powerful, sustainable customer bonds.
More than message testing…a winning stake in the ground.
More than customer journeys…moments you must leverage.
More than consultation…timely action plans from existing assets.
A blend of social science rigor and behavioral economic principles.
Typical market research agencies are made up of some very smart people.  Social scientists, psychologists, statisticians.  All good stuff.  But in today's world, that just isn't enough.
Think about how the FBI solves cases.  They don't just have one set of talents, they have multiple talents.  They've got the brains in the lab who handle all the forensic analysis, all that kind of IQ stuff.  Then, they've got people on the street who are really, really good at interrogating witnesses – or really, really good at finding clues.  Those are the people who have the emotional intelligence.
It's the same with us.  We approach every problem with Intelligence and Emotion, Insights and Empathy, Intellect and Experience.
We have brilliant social scientists.  We have statisticians who can make data sing.  And we have marketing experts, who've actually lived in the world of marketing.  So, we can form plans and do things that help you get real-world answers for your businesses.
Stay tuned for more.
You're going to be hearing even more from us in the coming months.  We're looking forward to telling you all about all the methods we're creating, the new outcomes we're generating for clients, and the new partnerships that will advance our capabilities.  All driven towards the idea of making our investigative research agency the kind of agency that every client would love to work with.