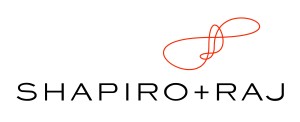 The world is changing. And, quickly. Big data is the buzzword today like mobile was yesterday and digital the day before. We are living in the world of big data. With all the research (both primary and secondary) plus all the primary transactional and behavioral data as well as the secondary data from digital channels, this big data world has existed for a while and will continue to get more and more cluttered and more complex. There are so many companies trying to come to terms with it. I personally was approached by 189 big data technology and analytic firms for investments in the last 12 months. How many of them are out there?
But here's the problem… CEOs and other C-Suite-types don't want big data. They want insights. As a matter of fact, a majority of CEOs believe that customer insights will help them manage the complexity that they deal with on a daily basis. They are looking to their marketing leaders to provide these insights to them. Not an easy task… especially as the whole concept of insights has become so commoditized and misunderstood. How many times have we been in conversations or presentations where someone will present an "insight" which is nothing but an observation or a fact? I've also seen people "create" insights… really?
An insight is a powerful thing. If it truly is an insight. It is not easy to unearth but once found and used to its potential, it has the power to drive huge impact for any business and brand. Call me a traditionalist but in my 30 years in the marketing business, I've been part of teams and organizations that have helped brands succeed by leveraging the power of true, meaningful and compelling insights that have integrated customer beliefs with their behaviors and helped these brands become leaders.
I want to get back to doing this again. My clients today need insights more than they need any other element to help them manage their businesses through the hyper-complex environment. Insights that can create big ideas to drive profitable growth. Insights that make their Board of Directors take notice and drive their stock prices skyward. Insights that are actionable. Insights that equal dollar signs… lots and lots of them.
This is the reason for creating Shapiro+Raj. To build the best insights + inspiration company in the world. A company that will deliver truly powerful insights and inspired ideas to help clients improve the value of their brands while driving profitable business growth.
After I sold my last company, I found myself in the fortunate position of being able to do whatever I wanted as a next step in my career. As you can imagine, there were plenty of options, including other private equity gigs and opportunities at large marketing agencies. I decided to go a completely different way. I bought majority and control of Leo J. Shapiro and Associates, one of the top independent research and insights companies in North America. Leo Shapiro, one of the creators of the research industry founded the firm in 1955. Since then, the company has innovated and helped clients across almost every category building a gilt-edged reputation that shines bright even today. A reason why their top 10 clients have an average tenure of 17.2 years. The reason why I wanted them to be the foundation of my next journey. We've added new brand strategy, innovation and ideation capabilities to this very rich research and analytics heritage. The reason for the rebrand… Shapiro for its legacy of powerful insights and Raj for the ability to deliver inspired ideas. Proven experience and proven successes. Shapiro+Raj. Insights+Inspiration.
Of all the choices I could have made, this is the one that excites me the most. It allows me to get back to my strategic roots. It allows me to get hands-on and solve different (and hopefully) complex problems. To this end, I have decided to dedicate the next decade of my life to build the best resource that my clients and colleagues can use to help them solve their thorniest business and marketing problems in this Insight Economy (subject of my next book to be published this Fall).
I do hope you will give us a whirl. The toughest problem. The most difficult unanswered question. Whatever keeps you up at night. That's what we want to solve. Bring it on!