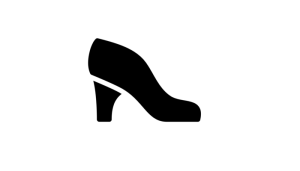 This is my first blog post in almost three weeks. A number of readers have inquired as to the reason for this tardiness. Here's why. I've been finalizing the manuscript for my next book. It's titled Marketing for Tomorrow, Not Yesterday, and is scheduled to be released mid-September. I'm quite excited as I believe the new rules for surviving and thriving in the Insight Economy will be very helpful for marketers, moving forward.
What is the Insight Economy? The idea is very simple. It centers on the idea that brands must resolve their core customer dissonance by solving real problems in a meaningful way—and better than any other brand. By dissonance, I mean the difference between what your customers tell you and what they actually do. There's often a wide gap between the two, and it spans pretty much every category. To get to insights that resolve dissonance, marketers will need to follow some fundamental rules to guide their transition in this new epoch.
One of the five rules that I explain in the book is based on the recognition that this new world demands a new business model. The old model was big new product launches or big advertising campaigns supporting line extensions. This process took months if not years to bring to market. It was capital intensive and time intensive. Today's model is built for speed, effectiveness, and efficiencies. If you're launching new products or services, only introduce ones that are one-tenth the prior era product development cost but can deliver ten times the value.
I found a company, about 6 years old, that has developed a new business model that solves a real consumer problem. Shopping for women's shoes.
Women's shoes? Zain, are you kidding? Women love shopping for shoes.
Not really. Let me explain why.
This summer, we have five (yes, five) family weddings. Five Indian family weddings. That's about 30 days of festivities over the next two months. If you're a woman, you know you can't repeat the same outfit from one wedding to another… so, in addition to finding different outfits, you need to find different pairs of shoes… that's the problem. Do you have time to find shoes that match these different (very elaborate and very colorful) outfits? Not!
Enter Shoes of Prey. A company my wife and I discovered at Nordstrom during a recent shopping trip to buy, you're right, shoes. As the Nordstrom site explains, "We've partnered with Shoes of Prey to bring you completely customizable shoes. With the help of a stylist, choose the style, heel height, color and size (from 2 to 15!), and the finished product will be mailed directly to you. At long last, your perfect shoe is just a few iPad strokes away." Simple. Yes. Brilliant. Absolutely!
Three friends in Sydney founded the company in 2009. Jodie Fox has a background in advertising (and law) which she applies to outfitting women around the world in the most beautiful heels possible. Michael Fox, a former Google executive manages logistics, relationships and the service team to ensure customers get the world's best online shopping experience. And Mike Knapp, a software engineer with Google, leads the development of 'the world's slickest shoe design interface' by leveraging some cutting-edge technology.
After walking around a fairly large shoe department at the Oak Brook Nordstrom, My wife sat down with a Shoes of Prey stylist and designed shoes she needed to finish her outfits. Quite a few of them. I am not complaining as this has saved us more trips and possibly quite a bit more frustration.
This is the reality of this Insight Economy. Shoes of Prey gets it and are a success. Imitation is the sincerest form of flattery. Marcus Lim and Yen Ngai, Lim's colleague from Deloitte, have started NOTA Shoes to do the same thing for Men. "We aspire to Shoes of Prey's success, but we actually think their model is better suited to guys," said Lim in an interview published on 24 July on BRW.com. They believe that "bespoke has always been a bigger thing with guys" and see a huge business opportunity by allowing men to customize their shoes.
I hope Marcus and Yen can do for men what Jodie, Michael and Mike have done for women. I know, I'm ready to walk a mile in my very own bespoke, custom shoes.
Why would I expect anything less?