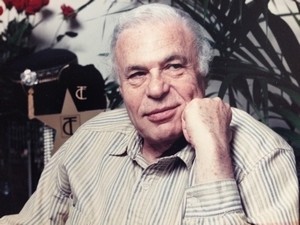 The original founder of Shapiro+Raj, Leo Shapiro, passed away on Monday at the incredible age of 94.  According to Crain's Chicago  Business, "With supermarket Jewel Tea as his first client, Shapiro founded Leo J. Shapiro and Associates here in 1955, having learned how to apply market research concepts to government rationing policy during World War II. The Brooklyn native grew up on Chicago's South Side and earned a doctorate in sociology from the University of Chicago, which underpinned his behavioral approach to consumer research."
Leo was absolutely a legend in the market research industry. He created the foundation that we still work from today. Leo remained incredibly active in the industry – conducting research and surveys – even as recently as a couple weeks ago. According to Sam Guren, managing partner of William Blair Venture Partners, "His strengths were, first, gathering the appropriate information and then giving it to you in a way that was like an 'a-ha' moment".
Building on his legacy is one of the reasons why Shapiro+Raj can be the best insights and inspiration company in the world. We aspire to keep delivering the 'a-ha' moments.
RIP Leo. We'll miss you.