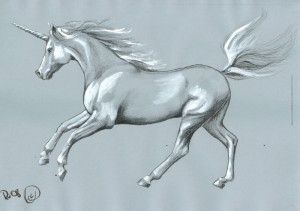 So, it seems like summer is officially over, at least in my house. For me, it was marked by coming back from our African vacation to a stark reality. We had two days to stock up on all the supplies my son needed to go back for his sophomore year at college. This year he is moving "off campus" to an apartment with some buddies. You got it. We needed a lot more stuff than last year – like furniture. It was a lot of scrambling to get all he needed, but between Target and Amazon, we managed to get enough stuff to load two cars and make the drive to Bloomington, Indiana. It was a crazy few days, but I felt good about doing my part to make sure he was settled in for another intense year at the Kelley School of Business. Once done with this, I have been able to focus on the business.
Recently, it seems everyone – including yours truly – has been writing about the CMO/CIO issue. There have been a lot of questions. Who is getting the money? Who has control? What do they need to do to succeed? A lot of questions with a lot of opinions from a lot of practitioners. I have one too.
The business world today needs a new kind of marketer. A Decathlete Marketer®. This Decathlete needs to be capable and competent in ten skills that will allow him/her to operate and collaborate across their organization. To get a better understanding, click the link above to see blog I wrote on June 19th defining the capabilities of the Decathlete Marketer®.
About a week ago, John Ellett reported from the very first MarTech conference in Boston. This event was organized to encourage a new and extremely rare group of individuals who are equally adept at marketing and technology. Sometimes labeled chief marketing technology officers (CMTO) but mostly known as unicorns.
Some of the ideas that were gleaned from the speakers at the conference:
Hire resources, internal or external, who are dedicated to understanding the technologies needed to execute marketing strategies
CMOs and CIOs need to get over their personality differences and work together
Break down the silos and build a unified view to put your customers at the center of your programs
Embrace technology and use tools to enhance current customer experiences
These unicorns are rare. I have had the privilege to know some of them. I would like to know where the others are. Finding talent highly capable in marketing and technology is tough. But, in my opinion is not enough. I believe we need marketers that are Decathletes. Today's hyper-complex business environment needs a broader, more strategic set of capabilities than just marketing and technology. Marketers or Technologists need to understand data, digital, mobile, social, experience, engagement, analytics, strategy, equity, and creativity. They need to also realize that they need each other. Individually, they will not be successful. Their only chance of success will be by joining forces. This requires them to put their egos and their personal differences aside and work together to help the company win.
Which brings me back to my son and the Kelley School of Business at Indiana University – the only top 10 university marketing program that requires a digital marketing class. Wow. I am glad my son picked a university system that "gets it". Other programs will hopefully follow suit.
For the next generation, this hybrid marketer/unicorn, the Decathlete Marketer® will exist. Smart programs and companies are "raising" them. Are you one of them?