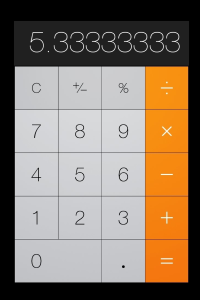 Last week, I received my weekly Research Brief from The Center For Media Research, titled CEOs Pushing Marketing for Measurement. It peaked my interest because measurement in marketing has been one of my favorite soapbox subjects for years now.
The blog post gives the results of the annual Ifbyphone 2014 State of Marketing Measurement Survey (which examines trends in how often CEOs are looking for marketing activity reports, the diversity of channels being measured and how marketers plan to invest in technology platforms in the future). The results say there has been an 8% increase in CEOs supporting their marketing teams and a 6% increase in CEOs tracking weekly or monthly marketing metrics vs. 2013. This increase is attributed to increased focus on conversion and return on investment (ROI). The most measured attributes are growth in sales revenue, number of new customers and number of new leads. To this, I say, it's about time!
For too long marketers have been preoccupied with the need to produce short-term results, improve awareness, movement in attributes, likeability of the brand, and on and on and on—all attitudinal measures that did not directly relate to delivering meaningful and financially measurable customer transactions. Finally CEOs are using research and data to uncover actual measurements and hold marketers accountable for the results. We live in a new world of analytics where every marketer should absolutely be able to show results for how dollars are being spent. It's no longer just about attitudes, it's about consumer behavior. It's about results.
I am a fan of Jonathan Salem Baskin's writings and in specific, his 2008 book, Branding Only Works on Cattle, where he deconstructs one popular form of brand valuation, then pauses for effect:
"Gesundheit! Just revel in all that broad, ill-defined doublespeak: risk profile, considerations, market leadership, stability, global reach, ability to cross borders. All these assessments and rates are qualitative estimates. This isn't math, it is religious scripture, created to reaffirm belief to the flock while ginning up enough obfuscation to dissuade non believers."
Could HR or IT get away with trying to explain their expenditures with the language of branding, he wonders. No way: they'd get laughed at or fired—maybe both. To better see the contrasts between this fantasy world and business reality, Baskin suggests writing an actual sales number at the bottom of a piece of paper, then having someone who does branding for the organization diagram the process by which they get to that number. Of course we can get this information now easily through data and analytics.
At moments like these, I go back to my roots, back to the contentions of the early influences in my career—Rosser Reeves, David Ogilvy, Bill Bernbach, Al Ries, Jack Trout, Phil Kotler, and others. Brand marketing, all brand marketing, must address customer needs in a differentiated manner to obtain sustainable transactions. The goal of the exercise is a behavior—buying something—not a change in attitudes.
This is new ground. We've maintained for years that the key to making customers buy from us is making them like us. In our new time-starved, sound-bite-driven world, that's not necessarily the case.
Welcome to the world of marketing in the age of brand agnosticism. Welcome to a world where CEOs are increasingly involved in marketing processes and committed to results as a catalyst for organizational decision making. And welcome, marketers, to the age of accountability.