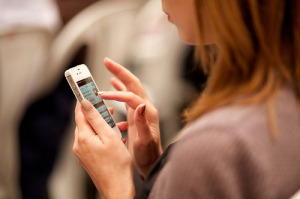 Every morning, one of the first things I do when I get to the office is review my to-do list. I usually print it out. Though not environmentally friendly, I do take pleasure in the physical checking off of things. And I my lists are generally quite lengthy and ambitious, but I sit down with my assistant and prioritize what I can do and what she can do and off we go. The fact is that on any given day, only the top three to five, maybe six things are actually going to get done. That's the way it works and we do the same routine the next morning, hoping for a few more scratches off the list. There are just too many things to do and not enough time to get them done. That's reality.
Yesterday, I was surprised to read the article Will E-Coms Ignore Mobile This Holiday Season? By Al Urbanski in DM News. According to the article, the 1,056 retailers surveyed for eBay's "2014 Holiday Retail Audit", put mobile commerce at the bottom of their top 10 list of priorities for the holiday season. Mobile commerce ranked 9 out of 10 as a priority – this is unbelievable to me. And 15% said they were not confident with their mobile commerce infrastructures and 12% question their mobile app experiences. What are these retailers thinking? It's September-end and the holidays are around the corner.
Incidentally, the top three priorities on their holiday list were price, customer service and marketing – three of the most highly commoditized areas of focus. The survey also revealed that they are all scared of Amazon. I bet they are. And, with good reason. Amazon has mobile completely figured out – even their own smartphone to drive commerce PLUS the ability to compare prices, fantastic customer service and brilliant marketing. If you follow my blog you know I am a huge fan of Amazon and for good reason. They make commerce convenient (for their customers) and that is what all retailers should be figuring out how to do.
Here's the deal – if mobile commerce is ranking 9 out of 10 as a priority for retailers, it's just like the 9th item on my to-do list. It's not going to get done. We live in a reality of time-starvation and if retailers are not willing to place a higher priority on mobile commerce, it will not happen and they will lose, plain and simple. This is a new world. Customers are mobile and they're in control. And if retailers can't meet their customers when and where they want to be reached – they will never win.
There's still time to re-prioritize. Do it!